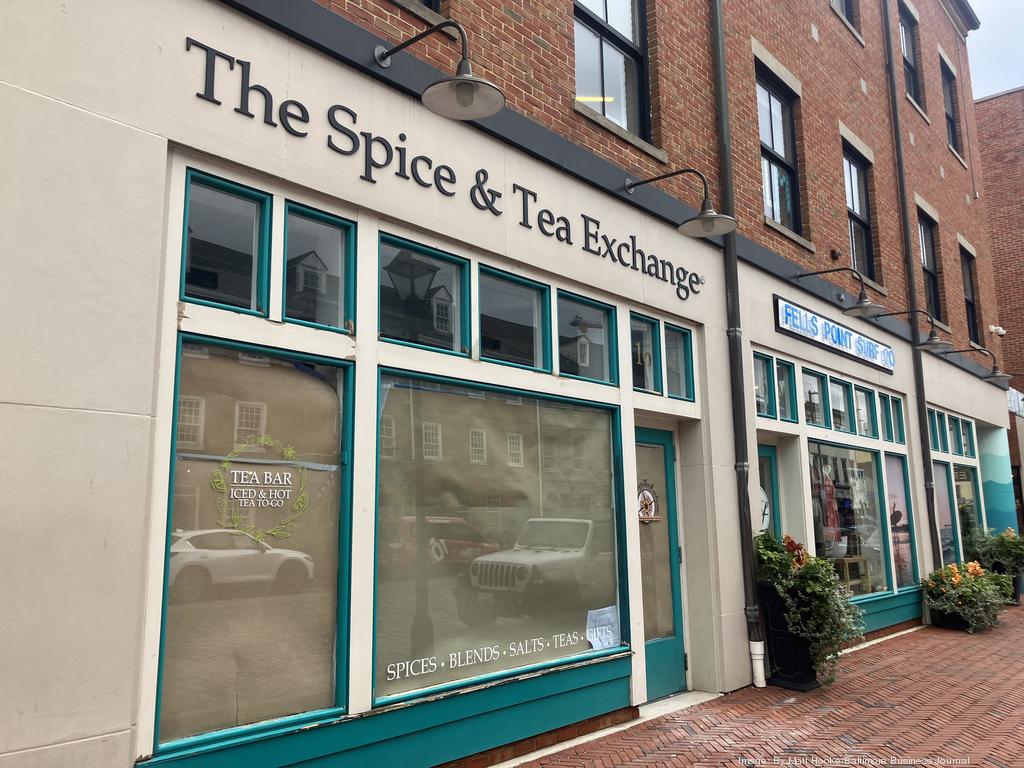 By Matt Hooke  –  Reporter, Baltimore Business Journal
Oct 6, 2022
Click here to view full article
The Spice & Tea Exchange is expanding to the heart of Fells Point to give Baltimoreans more flavorful options for home-cooked meals.
Franchise owner Laura Mattingly plans to stock her 800-square-foot store at 1635 Thames Street with over 200 different items. The shop will have around 80 teas, 30 salts and 100 different spices. The space will also have a tea bar where customers can order a glass of hot or cold tea to go.
The Thames Street location will be the third in Maryland for the popular nationwide chain, adding to stores in Frederick and Annapolis. The Florida-based Spice & Tea Exchange has 80 stores nationwide, from California to New Hampshire, according to reporting from the Tampa Bay Business Journal.
Mattingly and her co-owner/husband, Matt Morris, hope to open the tea and spice shop in December or early next year, depending on when they are able to complete the permitting process with Baltimore City. The husband-and-wife team moved from Charlotte, North Carolina to start their branch of the national tea and spice chain. Mattingly moved to Baltimore because she didn't feel like the retail concept would work well back in Charlotte.
She said Baltimore's relatively low cost of living, its walkable communities — especially compared to car-centric Charlotte — and the strong culinary tradition in the city made it a perfect location.
"We felt like there was a lot of opportunity here," Mattingly said. "Baltimore is very rich in history and culture."
She chose Fells over other Baltimore neighborhoods because of its proximity to the Inner Harbor, and events such as the farmers market and the Fells Point Fun Fest that bring additional foot traffic to the popular bar and restaurant area.
"You just see people walking along the waterfront or walking down Broadway Street," Mattingly said. "I think that that's very important. The water taxi is another fantastic mode of transportation."
The couple first got interested in opening a shop several years ago, partially because of their own love of the products. Morris is a big tea drinker and the couple would often make their own spice mixes at home.
To secure the space, Mattingly worked with three Baltimore real estate professionals, Rachel Klein from the Segall Group, property manager Workshop Development and property owner Continental Realty.