Crust by Mack is coming soon to 2-4 East Preston Street!
January 28, 2022
Peace, Love, and Crust! Crust by Mack is a Black-owned and family-run bakery, with a passion for community, food access, and entrepreneurial equity.
Crust by Mack will relocate their bakery from Whitehall Mill to a 2,000 square foot space on adjoining properties at 2-4 East Preston Street in Midtown-Belvedere. The larger space will allow for a new commercial kitchen and expansion of the company's catering and wholesale operations. Marcelo Grosberg of Segall Group represented the Landlord in the leasing transaction. A July opening is planned, 'crust' in time for summer!
Read more: https://bit.ly/33UttX9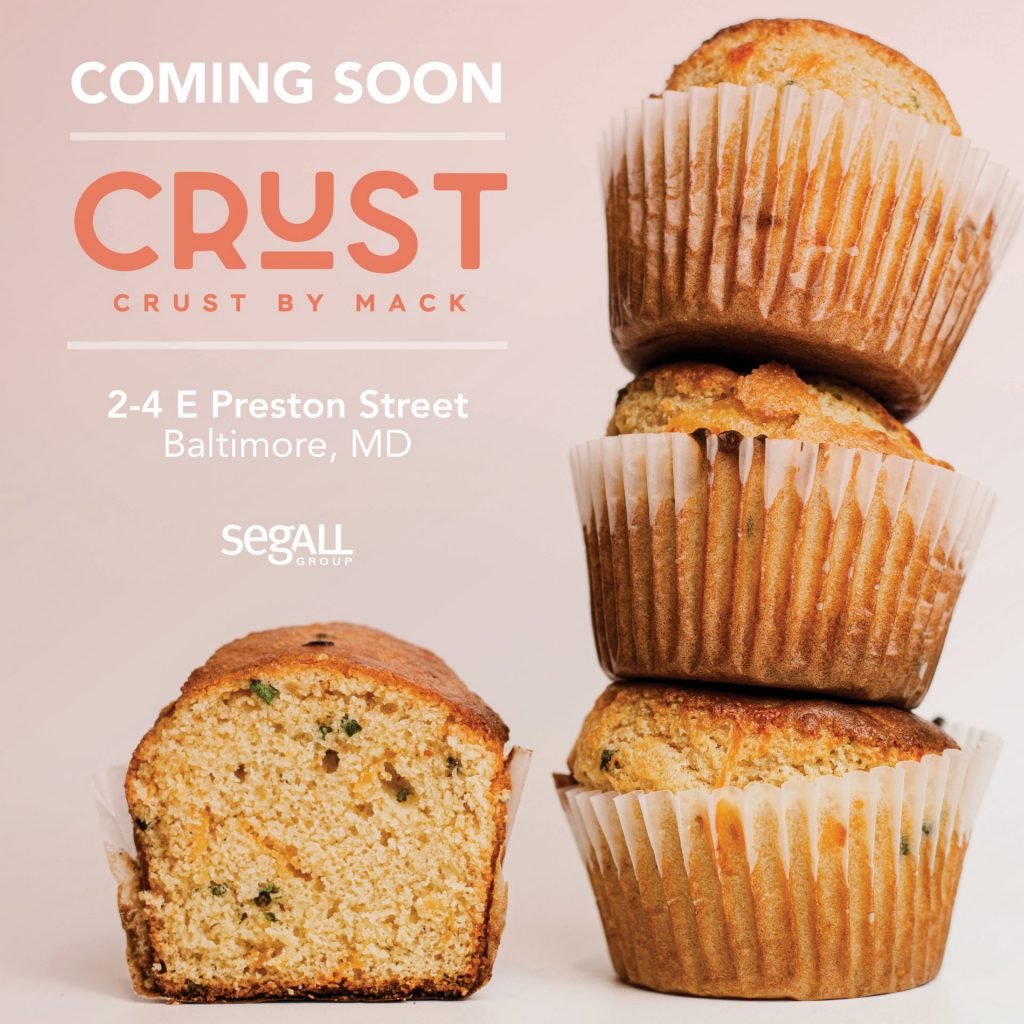 Latest News