Crumbl Cookies is coming soon to Timonium, MD!
March 7, 2023
Since opening its doors in 2018, Crumbl has expanded to over 600+ bakeries in 47 states nationwide, making it the fastest-growing cookie company in the nation. Crumbl will open at Yorkridge Shopping Center, a dominant shopping center anchored by Kohl's, Michaels, and MOM's Organic Market.
Brian Finkelstein and Beth Sargent of KLNB represented the Tenant. Andrew Segall and Jonathan Garritt of Segall Group represented the Landlord, Schwaber Holdings in the transaction.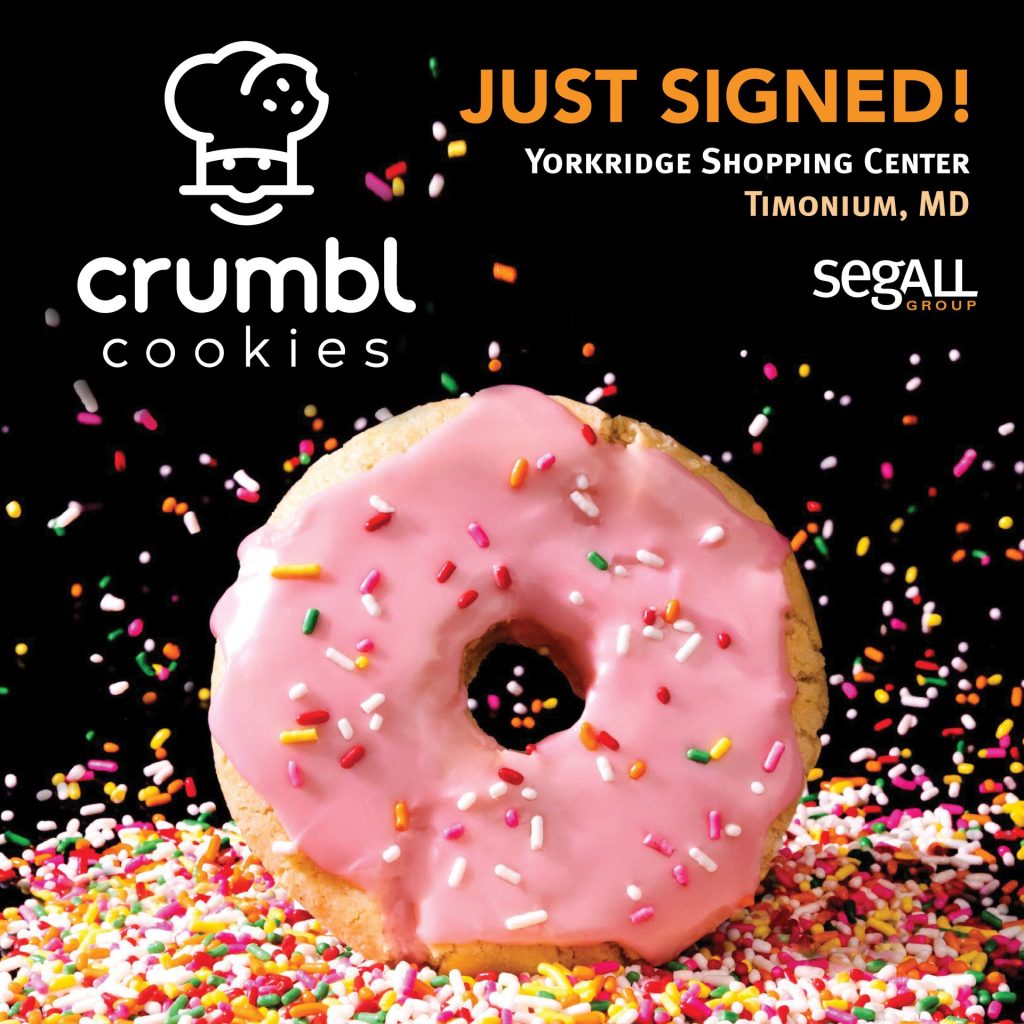 Latest News